Wanna Know How I spent MY Saturday Morning??
I woke up bright and early and came HERE:
It's safe to say that I am begging to LOVE CrossFit and I will soon be one of the "regulars" at East Valley CF!!!!
(but for now, I'm PAINFULLY & OBVIOUSLY a newb)
I spent one hour taking a Mobility Class!! Oh my gosh it was AWESOME!
Basically a stretching class on crack...
Then I spent an Hour at open Gym learning how to do a handstand push ups & working on toes to bar!!! I'm almost there!!!
I also watched Jeff do a Workout that's called The Bear?
He basically looked like this the whole time: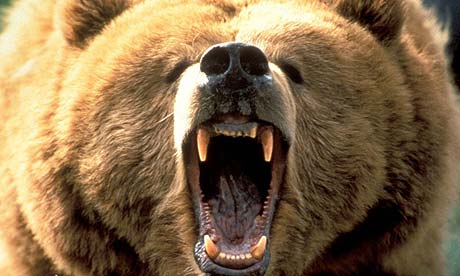 or maybe more like this..
When I got home I helped my sister make
Here are the ingredients:
1 pound shredded, cooked chicken
1 (15 ounce) can whole peeled tomatoes, mashed
1 (10 ounce) can enchilada sauce (I used hot to give it a kick)
1 medium onion, chopped
1 (4 ounce) can chopped green chile peppers
2 gloves garlic, minced
2 cups of water
1 (14.5 ounce) can chicken broth
1 tsp. cumin
1 tsp. chili powder
1 tsp. salt
1/4 tsp. black pepper
1 bay leaf
1 (10 ounce) package frozen corn
1 Tbsp. chopped cilantro
1 lime
7 Corn Tortillas
vegetable oil
We Adjusted the recipe, obviously NOT putting in the tortillas, and almost DOUBLING The amount of veggies in there + added black beans!!!
Isn't my sister cute??!!!
The soup smells so good, we are slow cooking it in the Crock Pot all day!!!!
Guess what else?
Jeff and I are making Paleo Cookies today!!
Yipee!
How's your Saturday Going??